Mashrafe Mortaza wasn't "prepared for such a hasty arrangement" to give him a farewell game and push him into retirement from international cricket, especially because,...
It goes without saying that Real Madrid is one of the best teams in the world. Apart from making history in football, such as...
REASONS BEHIND CRICKET IS BEING POPULAR IN INDIA THAN THAT OF HOCKEY Why is cricket so...
Five Reasons Why Dhoni Makes For a Great IPL Coach A passionate cricket fanatic, Dhoni was...
India vs New Zealand 4th T20I Highlights: Another Super Over win gives Team India 4-0...
These past two months were supposed to be peak season for the Sevens. A popular...
Top 5 Indian Football Players You Should Look Out For Top 5 Indian Football players who...
In the 80s it was the only duel we really had. It was the only...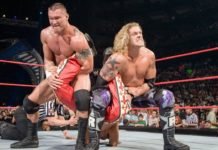 The best of Rated-RKO: WWE Playlist In 2006, Edge and Randy Orton joined forces and became Rated-RKO. Witness the rise and fall of one of...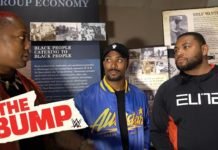 Becky Lynch Pushing A New Nickname?, WWE Superstars Visit Civil Rights Museum (Video), WWE Stock Up Above is new video of The Bump co-host Evan...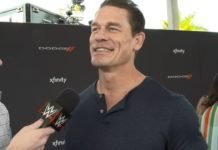 An inside look at all the festivities from Miami ahead of the Big Game with John Cena, Rob Gronkowski, Mark Cuban, Charlotte Flair and...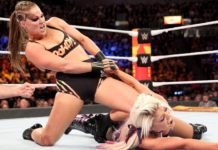 Relive the meteoric rise of Ronda Rousey, and see all of The Baddest Woman on the Planet's pay-per-view victories against Triple H & Stephanie...
WWE Raw Highlights Today & How to watch the highlights It's the most anticipated day of the year when WWE Raw TV comes to you...
NBA Top 10 Plays of the Night | February 5, 2020 Check out the top 10 plays of the night from around the league on...
Tiger Woods vs Rory McIlroy Highlights | 2019 WGC-Dell Technologies Match Play
LATEST ARTICLES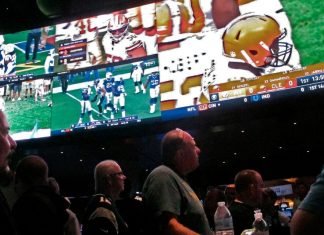 We know that you're eager to wager on your favorite sports teams, but have no fear. It will be here when the Ohio Supreme Court reaches its decision in January 2023. Recent Ohio Sports Betting News Governor Mike DeWine recently announced... When you're just getting started with cycling as a form of transportation, it can be tempting to go the e-bike route. After all, e-bikes are affordable and easy to operate. They can even help you burn some extra calories...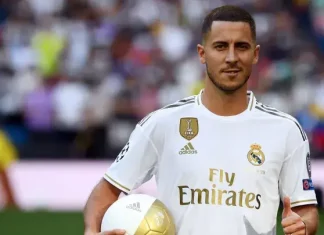 It goes without saying that Real Madrid is one of the best teams in the world. Apart from making history in football, such as the time when the team won the Champions League three times in a row, one...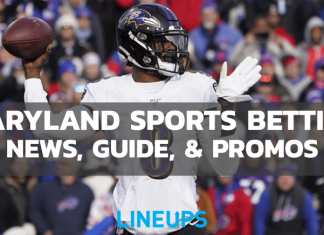 Sports betting is legal in Maryland and retail sportsbooks are already in operation. However, the wait continues for online sports betting. According to experts, online sports betting in Maryland is expected to go live by the fall of 2022. The...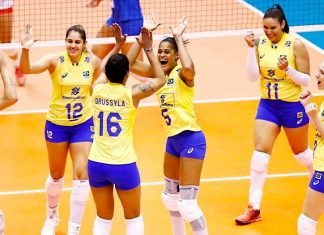 Volleyball is a widely played sport and popular among people around the world. Common people are unaware of the intense physical training that every player has to go through during their practice sessions. The coaches utilize several training devices...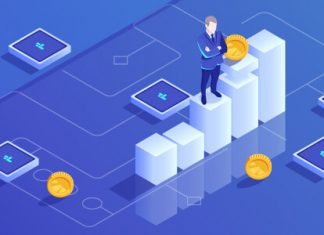 What are cryptocurrencies? A cryptocurrency is a digital asset that uses cryptographic encryption to guarantee its ownership and ensure the integrity of transactions, and control the creation of additional units, that is, prevent someone from making copies as we would,...
In the ever-changing landscape of sport, companies are always looking for new ways to engage with fans and create a superior experience. This blog post will discuss how some companies are using cryptocurrency to improve relationships with their fans....
Boxing is not an easy game. For you to win, you must defeat your opponent. But this does not mean scoring goals or running faster than them. Winning in boxing beating your opponents until they submit. As you know,...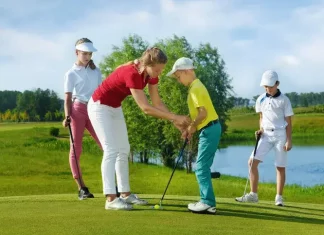 If you are a professional sports person or sports instructor, often you participate in a particular sport a lot more than the average person. This means, especially when it comes to extreme sports, that you are classified as higher...
A fantastic programme for producing 3D models and forms, Rhinoceros 7 Crack is a must-have. This programme has a number of really strong tools that will assist you in creating visually stunning 3D models. Using NURBS curves and surfaces...